Registration Details: Old Montreal Walking Tour
Wednesday June 14 2023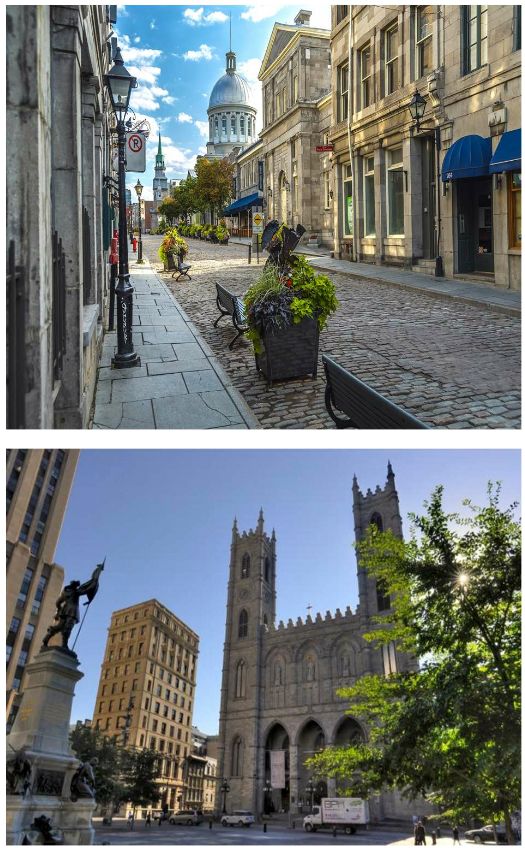 Located along the St. Lawrence River, Old Montréal adds European-style historical wealth to the heart of a North American metropolis. From the site of the ancient fortified city, one can observe the outline of the streets, monuments and archeological features dating back from the 17th to 19th centuries where this sector is still very much alive today.

Virtually untouched by the modern downtown core, this unique historical site is a testimony to architectural innovation. Old Montréal over looks the Old Port, one of the largest refurbished old ports in the world.

You will stop at Notre-Dame Basilica of Montreal, one of the most visited buildings of Québec religious heritage. Dive into the history of the Basilica where the majestic interior is carved, painted and gilded with gold leaf. Built between 1824 and 1829, this vast Gothic Revival church is renowned for its polychrome interior and rich ornamentation. Among its treasures include a Casavant organ (1891), one of the largest in America, and the remarkable sculptures of the main altar and pulpit.

At the end of the tour, we will stop at coffee shop Olive & Gourmando for a snack.

Duration : 4 hours (including public transportation with the guide to and from the hotel)
Old Montreal Walking Tour
Registration Fee
$120 CDN plus taxes
For any questions please contact cmi2023@cmla.org