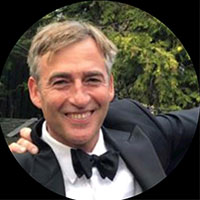 Jurriaan Kien
Following double law graduation at Leiden (the Netherlands) and Poitiers Universities (France), Jurriaan has held several positions in private practice (Houthoff (the Netherlands) and as inhouse counsel (EDF International, Alstom and Veolia Water).

Through the different steps in his career Jurriaan has further gained extensive experience in energy and rail transport related M&A and project development.

Jurriaan is heading the New Energies and Services legal department of SBM Offshore focusing on SBM's energy transition. SBM is currently executing a 25 MW floating wind pilot project based on its TLP technology in the Mediterranean see. Jurriaan also serves as arbitrator.