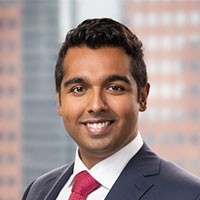 David Côté
David Côté is a maritime lawyer with the Department of Justice Canada in Ottawa where he provides advice to the Canadian Coast Guard, in both wet and dry shipping matters, litigious and advisory, supporting operations from coast to coast to coast.
In addition to law degrees in both civil law and common law, David holds a Master of Laws in International Shipping Law from Queen Mary University of London.
Prior to joining the public service, David worked in private practice, was heavily involved in oil pollution compensation matters, and clerked for Admiralty Judges of Canada's Federal Court.
David regularly guest lectures in law schools where maritime law is taught.