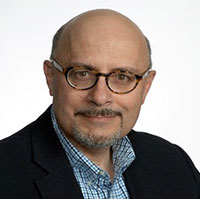 Professor Aldo Chircop
Professor Aldo Chircop, JSD, is Professor of Law and former Canada Research Chair in Maritime Law and Policy (Tier I), Schulich School of Law, Dalhousie University, Halifax, Nova Scotia, Canada has had a career spanning four decades. His research interests are in the fields of Canadian and international maritime law, international law of the sea, international environmental law, and Arctic shipping. He holds multiple current grants to lead research themes in these fields.
Professor Chircop has lectured in numerous universities in the Americas, Asia, and Europe, and was Canadian Chair in Marine Environment Protection at the IMO World Maritime University in Sweden. Throughout the course of his career, Professor Chircop was director of several institutes, including the International Ocean Institute (Malta), Mediterranean Institute (University of Malta), and Marine & Environmental Law Institute (Dalhousie University).
Professor Chircop is a member of the Nova Scotia Barristers Society, Chair of the International Working Group on Polar Shipping of the Comité Maritime International, and member of numerous professional associations. He has advised several governments, intergovernmental organizations, and law firms on law of the sea and maritime law matters.
Professor Chircop has received several academic and professional awards, including in maritime law by the Canadian Bar Association. He has published extensively, including the leading co-edited text on Canadian Maritime Law (Irwin Law, 2016; A Chircop, W Moreira, H Kindred, E Gold, eds). His most recent books are: Governance of Arctic Shipping: Rethinking Risk, Human Impacts and Regulation (Springer Polar Science, 2020; A Chircop, F Goerlandt, C Aporta and R Pelot, eds.; open access); Demystifying Maritime Governance: A Primer on the Governance of Shipping with a Focus on Canada (Clear Seas, 2022; A Chircop; open access); and Shipping in Inuit Nunangat: Governance Challenges and Approaches in Canadian Arctic Waters (Brill/Nijhoff, 2023; K Bartenstein, A Chircop, eds; open access). Professor Chircop is co-editor of the Ocean Yearbook since volume 13 (published by Brill, currently at volume 37).